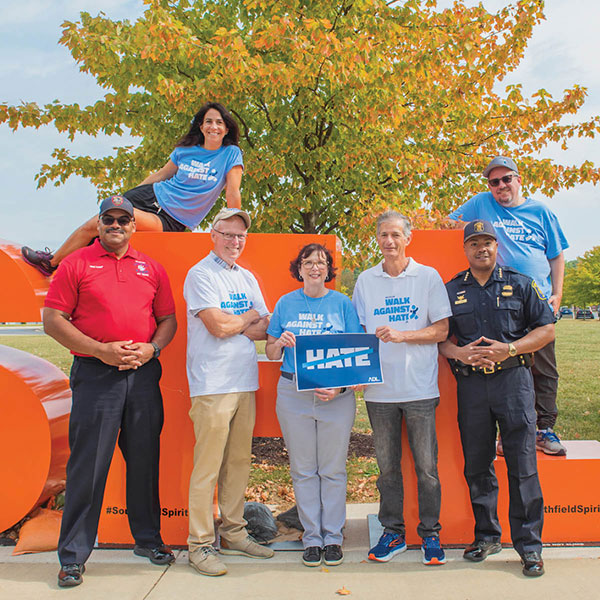 For the second year in a row, Southfield City Centre Trail was the location of the Anti-Defamation League's annual "Walk Against Hate" and fundraiser and the results were inspiring: More than 200 people participated and more than $26,000 dollars were raised in support of the organization. "Antisemitism and all forms of hatred have been on the rise for the last several years," Carolyn Normandin, regional director of ADL Michigan, said after the September 18 event. "On the day of the walk, we saw the combining of communities, from different walks of life, different religions, different races and ethnicities all saying, 'Michigan is no place for hate.' We are standing in solidarity and as long as we do that, we can stand up to hatred and bigotry."
Arthur Horwitz, long-time area resident, civil rights champion and journalist, was chosen as the inaugural Path to Truth honoree and leader of the walk. He was joined by Southfield Police Chief Elvin Barren, representatives from City of Southfield and Lawrence Technological University and student leaders from several area high schools, along with participants from Oakland, Wayne and Macomb counties.
In addition to the annual walk, ADL works year-round to train teachers and students in ways to disrupt and redirect any kind of hateful dialogue. "Between January 1 and September 1, we trained more than 1,000 teachers," Normandin said. "More than 30 schools – elementary, middle and high schools – are participating in ADL's No Place for Hate, a curriculum that is student-led with guidance from a faculty advisor." For more information, visit adl.org.