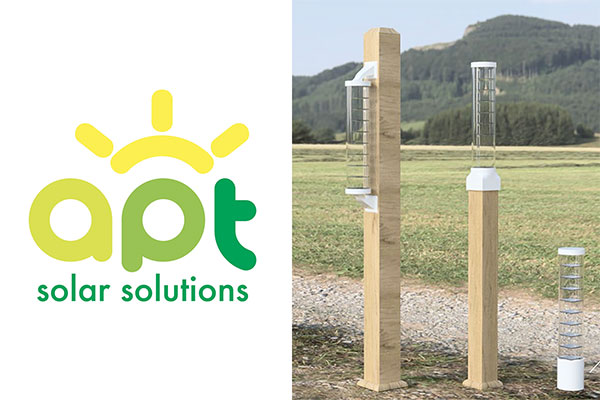 Southfield is one of 12 locations across the state chosen to test a new solar-powered lighting system developed by APT Solar Solutions, an Ann Arbor-based start-up company. A 400-foot stretch of the City Centre Trail, southeast of Red Pole Park, is the proposed location for the high-powered illumination. Installation of the lighting system is expected this fall.
APT received a $120,000 grant from the Michigan Mobility Funding Platform, an effort of the Office of Future Mobility and Electrification in partnership with Michigan Economic Development Corp. and Michigan Department of Transportation, to accelerate the growth of new modes of non-motorized transportation. Southfield was selected as a pilot site because of its 20-miles of non-motorized pathways.
The company says each solar-powered fixture generates 10-to-30 times more electricity per installation than standard solar panels, making it a clean, off-the-grid source of affordable, reliable electricity.
"This technology compliments the City's placemaking strategies along current and future non-motorized pathways by enhancing safety measures and promoting sustainability," says Terry Croad, AICP, ASLA and director of planning for the City of Southfield. "Ultimately, the solar lighting fixtures will make it possible to construct additional pathway segments in locations that are thought to be a deterrent to pedestrians, such as under freeway overpasses, heavily wooded parks, or other routes with limited illumination."
APT is installing 100 lighting fixtures at locations in the Lower and Upper Peninsulas. The company will measure how well the solar-powered fixtures improve safety and increase access for mobility-impaired individuals. Data gathered at the various sites will help determine the market-readiness of the product and the shape of its final design.
Lt. Governor Garlin Gilchrist II announced the APT Solar Solutions grant in May, along with three others. The Michigan Mobility Funding Platform has awarded $3.9 million to date to companies for mobility testing.
"The City of Southfield has been continuously striving for better non-motorized connectivity not only to provide alternative modes of transportation, but also to promote health and wellness within the community," says Souzan Hanna, ENV SP, LEED AP and sustainability planner for the City of Southfield.
To learn more about Southfield's sustainability efforts, visit the Sustainable Southfield website.